CTE Coffee Chats
Join us for a one-hour virtual discussion as we talk about hot topics facing Career Tech, share successes and challenges, and learn about upcoming training opportunities from the Ohio Department of Education, State Support Teams, ACTE, Advance CTE, and Tech Prep.
• December 15, 2021
• February 23, 2022
• April 27, 202
Register here: https://forms.gle/SNv3gHqLsFpYMPDBA
SW and West Region WBL Administrators Collaboration Workshop
This is a continuation of the work from our June convening. Collectively, we identified work-based learning activities by pathway, in three WBL types: School Based Enterprise, Simulated Work Environment and Remote/Virtual Placement. We are working to link/house related documents as examples of best practices and sample Learning Agreements for our SW and West Regional partners. The workshop will be held on Friday, November 5, in-person at Butler Tech from 10:00 a.m. – 3:00 p.m. A meeting invite will be sent to the Dayton Area Career Technical Leaders to indicate your interest in attending. If you have any question, please feel free to contact Pam Hunt at pamela.hunt@sinclair.edu or (513) 708-3726.
---
Ohio Department of Education
Save the date to attend and participate in these events
November 18, 2021
VIRTUAL: Perkins Tools & Resources Webinar
10:00 a.m. – 11:30 a.m.
The Office of Career-Technical Education will present a webinar to introduce and review tools, systems and resources that Career-Technical Planning Districts may use to participate in the 2021-22 Equity Labs and to complete the 2022 Comprehensive Local Needs Assessment.
Topics include:
High-Level Overview of the Comprehensive Local Needs Assessment IT System (EDSTEPS - One Needs Assessment)
Secure Data Center Reports
Equity Data Reports
Gap Analysis Process
Root Cause Analysis Process
Setting Goals for Meaningful Progress
The webinar will also be recorded and posted on the Ohio Department of Education's website for asynchronous viewing.
Registration for this Perkins Tools & Resources Webinar event is through Eventbrite
November 18, 2021
VIRTUAL: Career-Technical Education Teachers Professional Development Workshop
3:00 – 4:30 p.m.
The Office of Career-Technical Education are continuing the Collaborating for Teacher Excellence series of professional development workshops. Workshop topics include strategies, tools and resources to support teachers and enhance the classroom environment. New and veteran career-technical educators will have the opportunity to collaborate and share best practices with other teachers from around the state.
December 13, 2021
IN PERSON: West Region Equity/CLNA Labs
9:00 a.m. – 3:30 p.m.
Miami Valley CTC
6801 Hoke Road
Room 406 – Adult Education Building
Clayton, OH 45315
Career-Technical Planning Districts should register as teams of 3-4 for the Equity Labs and include the District Equity Ambassador. The Equity Lab will take place from 9am-12:30pm. The workshop will engage members of your team in the process of reviewing data, analyzing opportunity gaps, identifying root causes and beginning to identify potential strategies. Active working time will be facilitated by Ohio Department of Education staff. Lunch will be provided from 12:30-1:30pm. A Comprehensive Local Needs Assessment Meeting will take place from 1:30-3:30pm. This will be an opportunity to learn more about the "Model Process" for completing the Comprehensive Local Needs Assessment, including recommendations and tools for meaningful stakeholder engagement. Full teams may not need to attend the afternoon session - this is to your local discretion.
W Equity Labs & CLNA Meeting Registration
New Pathways available for 2022-2023 School Year
The Office of Career Technical Education conducted research based on suggestions from an external workgroup and collaborated with industry experts and career-technical educators to finalize new career field pathways:
Logistics and Supply Chain Management (Business, Marketing, and Finance
Career Fields
Robotics (Engineering Career Field)
Metallurgy (Manufacturing Career Field)
Therapeutic Services (Health Science Career Field)
Districts will have the opportunity to apply for new pathway programs through the CTE-26 system during the 2021-2022 school year. Once approved, districts can implement these new career-technical education pathways during the 2022-2023 school year. Additional resources will be available on the website after November 1st. Please reach out to matthew.winkle@education.ohio.gov with questions.
Equity for Each Grant
The Office of Career-Technical Education, using the Perkins V reserve fund, would like to announce a 3rd cohort of the Equity for Each grant. The Comprehensive Continuous Improvement Plan (CCIP) will open for application submissions beginning November 1. The funding period of this grant will be January 1, 2022 through June 30, 2023. The $1.5 million in funds are available to assist applicants and the Department in identifying and promoting promising best practices for equitable supports for students in career/technical education.
Grants range from $25,000 to $200,000 and must be used towards improving data identified "equity gaps" in local enrollment, engagement, performance and outcomes for students in special populations as defined in Perkins V legislation.
Awards from previous grants have been used towards:
establishing an industry-recognized credential program for increased enrollment of economically disadvantaged students;
new support staff and equipment for increasing enrollment of students with disabilities into an agriculture pathway;
development of new supports and resources as a bridge to post-secondary education to increase engagement of English learner students;
establishing recruitment and enrollment supports to increase enrollment and participation from nontraditional students in an engineering pathway and industry recognized credential program
expansion of lab capacity and providing additional supports to increase enrollment of economically disadvantaged students into a health care pathway.
The grant scoring process prioritizes applications that include collaboration between secondary and post-secondary partners, with strategies that focus on the promotion or expansion of programs of study aligned with state-identified local high-skill, high-wage, or in-demand jobs. The window for submitting grant applications through the Comprehensive Continuous Improvement Plan (CCIP) is from November 1 – December 4, 2021. Please upload theapplication and the Budget information to be considered.
Career Awareness and Exploration Funds Guidance Session
ODE is offering a virtual session to provide guidance about Career Awareness and Exploration Funds November 2 from 8:30-11:30 a.m.
Click Career Awareness and Exploration Funds for more information and registration.
Innovative Workforce Incentive Program Helps Schools Establish Industry-Recognized Credentials Programs
The Governor's Office of Workforce Transformation and Ohio Department of Education announced the list of industry-recognized credentials eligible to qualify for $34 million in incentive payments and startup grant funds under the Innovative Workforce Incentive Program. Ohio Governor Mike DeWine and the Ohio General Assembly developed the program to create more opportunities for students to earn in-demand, industry-recognized credentials. The program includes $9 million in the state's two-year budget for grants to assist school districts, community schools, joint vocational schools and STEM schools in establishing credential programs to prepare students for careers in priority industry sectors. The grant application window is open now. Schools can begin applying for a share of the funding via the state's Comprehensive Continuous Improvement Plan (CCIP) grant application process until Oct. 17. Access the CCIP through the OH?ID portal. School districts also are eligible to receive a share of $25 million over the Fiscal Year 2021-2022 state budget to encourage the start of additional credential programs. Under this program, schools can receive $1,250 for each qualifying credential a student earns. More information about the Innovative Workforce Incentive Program, including the qualifying industry-recognized credentials, is available here.
---
Webxam Updates
Post Testing opens in October
On October 11, 2021, WebXam will release all available practice tests, posttests, and field tests. This date also marks the opening of the teacher effectiveness window for districts using pre and post tests for student gain measurements. Teachers and administrators are encouraged to reference the FY21 and FY22 Assessment Matrix on ODE's website for guidance on which tests are available for your courses. WebXam's also offers additional information about each test and links to course outlines and test blueprints on the about the tests page.
Teacher Review Workshops
WebXam and CETE staff are resuming Teacher Review Workshops in the 2021-2022 school year. Due to University policies, there is a limited number of spaces available and they are currently only scheduled through December. All University protocols must be followed for participation. Please see the link Teacher Review Workshops for more information.
Performance Assessments
Baking and Pastry Arts will be field testing performance assessments in the 2021-2022 school year, starting October 11th. This process will require students to demonstrate hands-on skill for their subject matter with a checklist and rating scale used to evaluate student performance.
WebXam Calendar is Live
The WebXam Calendar for 2021-2022 has been finalized and is now up on the News site. Be sure to note the pretesting and field-testing windows on your schedules. For more information about important testing dates and deadlines, see the WebXam Calendar
---

TechCred helps businesses address their workforce needs by upskilling current and prospective employees. Employers simply need to identify the specific skills they need, the number of employees they want to upskill, and which training provider they want to use. Businesses of all sizes, from any industry, can apply online at TechCred.Ohio.gov and the state will reimburse up to $2,000 for each training upon completion of a credential.
"As of today, Ohio's workforce and economy are stronger thanks to the thousands of credentials funded through the TechCred program," said Randy Gardner, Chancellor of the Ohio Department of Higher Education. "The success of this program is a credit to the vision of the DeWine-Husted administration and the ability to respond to the needs of regional employers."
The state budget allocated funding for an additional 20,000 credentials through the program in each of the next two fiscal years to help Ohio businesses keep up with the demands of new technologies.
Learn more about the program by visiting TechCred.Ohio.gov.
Questions about TechCred can be sent to TechCred@Development.Ohio.Gov.
Next Round of TechCred Launches October 1st
Lt. Governor Jon Husted, Director of the Governor's Office of Workforce Transformation, today announced that the eleventh application period for TechCred will open on October 1st and close on October 29th.
"TechCred works for both Ohioans and Ohio businesses," said Lt. Governor Husted. "There is no better time than now for employers to upskill their existing workforce with the skills necessary to remain competitive in today's tech-infused economy."
Since the program launched in October 2019, a total of 1,419 Ohio employers have been approved for TechCred, which will fund up to 26,872 tech-focused credentials to upskill Ohio workers. The results of the tenth round, which closed on August 30th, will be announced in the coming weeks.
"Thanks to the investment in people being made by Governor DeWine and Lt. Governor Husted through TechCred, thousands of Ohioans now have new, in-demand skills and businesses across the state have a more highly skilled workforce," said Ohio Department of Development Director Lydia Mihalik. "With another round of TechCred opening now, more companies have the opportunity to boost their business by providing their employees with advanced training."
What Are ITAGs?
The department of Higher Ed is working on an initiative that will award college credit for earning third party credentials. These will function like other state-wide agreements, and credit will be awarded regardless of where you intend to use it. For more information: https://www.ohiohighered.org/transfer/itag
---
UPCOMING EVENTS RECAP
November 18 Virtual: Perkins Tools & Resources Webinar
November 18 Virtual: Career-Technical Education Teachers Professional Development Workshop
December 13 @ Miami Valley CTC: ODE West Region - Equity/CLNA Labs
December 15 Virtual: Coffee Chat
March 23 @Sinclair Conference Center: SuccessBound 2022 Conference
---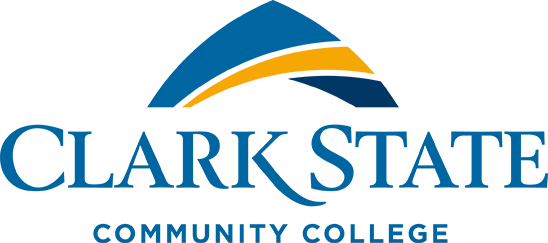 Clark State Career Services and Springfield Clark CTC Job Training Program
Clark State Career Services has the pleasure of working with the Springfield CTC Job Training program from September 7, 2021 - May 12, 2022. This program assists students who require intensive support to transition from high school to the work environment.
---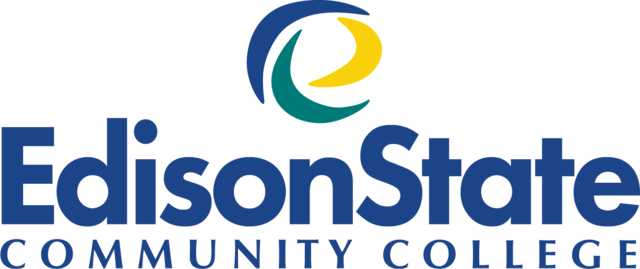 Edison State Offers New Ag Program at Greenville Location
Edison State Community College launched its new Agricultural Maintenance program August 23, 2021. This program offers a blended study of agricultural science and business with industrial maintenance and systems integration training. Graduates will be able to install, program, maintain, and repair various systems and components used across the industry. It will prepare them for a variety of careers, such as family farming and industrial maintenance. Other potential jobs include agriculture field service technician, safety coordinator, production manager, and more. Available exclusively through Edison State at Greenville, this program serves students in Darke, Miami, Shelby, and the surrounding counties. The program includes courses in agriculture, agribusiness, agricultural communication, agronomy, animal science, and more. Students will also complete an internship during their final semester.
To learn more about the Agricultural Maintenance program or to enroll, call an advisor at Edison State at Greenville at (937) 778-7890.
---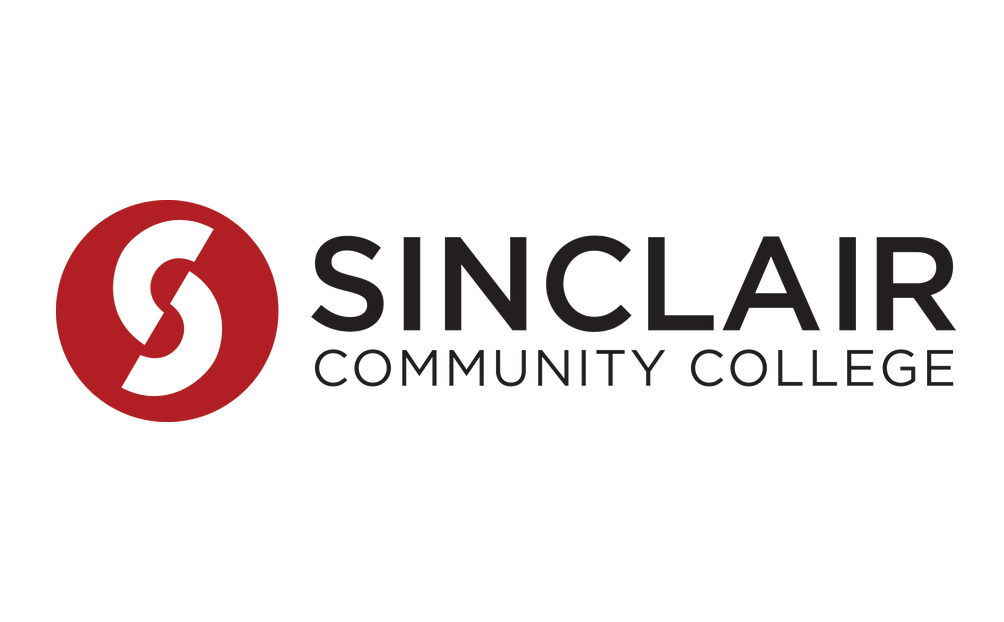 Sinclair College Paves College-to-Career Path with 60 New Scholarships for Dayton Public Schools Students
Sixty high school seniors from Dayton Public Schools (DPS) are on their way to two-year degrees, advanced job skill training programs, or transfer programs at Sinclair Community College, thanks to new scholarships. Sinclair is awarding the scholarships to students at each of the seven DPA high schools. The new scholarships enhance Sinclair's efforts to provide college-to-career pathways for high school students in the Dayton region, while rewarding strong attendance as part of DPS' ongoing "Be Present for a Better Future" attendance campaign.
"Our students have worked incredibly hard during this very challenging year," said Dr. Elizabeth J. Lolli, Superintendent of DEPS. "Many students are also facing uncertainty or considering a delay in college due to various obstacles. However, these scholarships are paving a path for our student to gain the vital skills and education they need for rewarding careers. The scholarships also reinforce the importance of daily attendance. We look forward to building upon our strong partnership with Sinclair College to provide these opportunities for our students."
The Sinclair College/DPS scholarships are awarded based on student achievement and attendance. DPS students selected for the scholarships achieved a minimum 2.0 GPA and 90% attendance their senior year (2020-21). Each student is eligible to receive up to $1,000 that will be split between Fall Term 2021 and Spring Term 2022.
"This is another example of Sinclair's commitment to helping more students in the Dayton region earn more credentials faster and for less money, " said Dr. Steve Johnson, President of Sinclair Community College. "These student6s are embarking on an exciting higher education journey that will prepare them for in-demand career pathways. In addition, Sinclair's talented Admissions Team will provide one-on-one assistance for each student to ensure their college and career goals are aligned with their academic plans."